Warmly welcome Liebherr's visit communicating about the cooperation
Author: Site Editor Publish Time: 2018-01-25 Origin: Site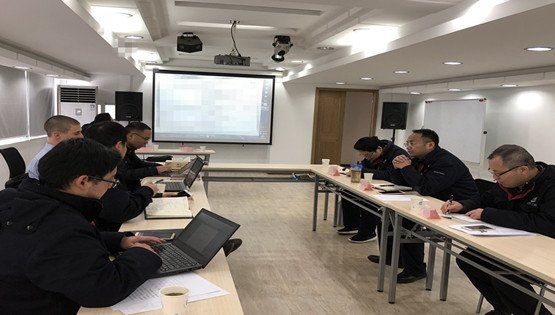 Liebherr-Aerospace Lindenberg GmbH is a world famous customer recognized supplier of technological innovation user oriented products and services in aeronautical fields.
On Jan 24 2018, Liebherr's engineer and supplier development manager came to our firm to make discussion about continuous cooperation. During the meeting, foreign experts expressed recognition of our servo valves' technical performance. And both parties talked about the next work. As for the servo valve's maturity test, our general manger said that we would continue to do the lifetime cycle test.Meanwhile, we would carry on the new design proposal based on the current servo valve's criterion and Liebherr's future new project. After the meeting, our general manager took them to visit our laboratory. Liebherr's engineer expressed satisfaction with our company's specialized reformed testing equipment and he fully expected further cooperation.
This meeting builds the cornerstone for future cooperation. Other than that, it gives our company a precious opportunity to advance our technology and standards. Avic Nanjing Servo Valve Control System Co.ltd would strive to be the first-class servo valve provider.